Brent J. North
Partner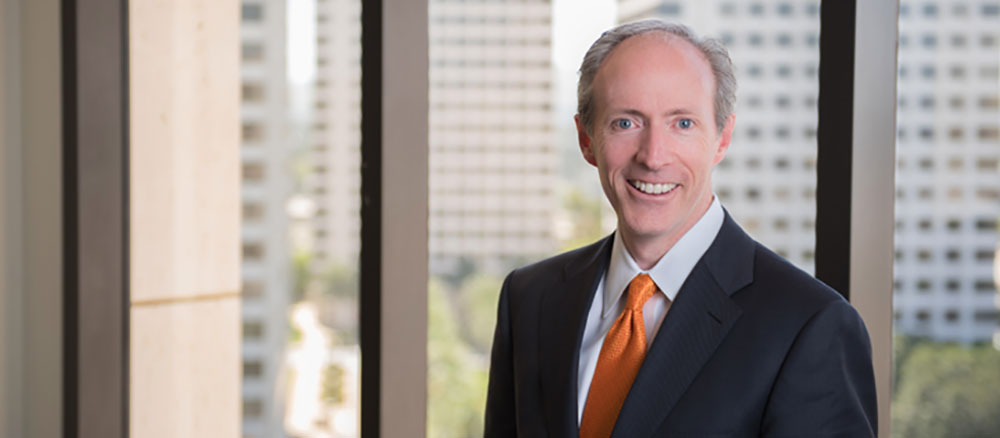 Brent North is a founding partner of North & Nash LLP. He has been practicing law for more than 20 years, representing public and private entities involving education, labor and employment law. Brent has extensive trial and appellate experience with an outstanding winning record in state and federal courts of all levels. Decades of "in-the-trenches" experience helps him carefully guide his clients through complex decisions to avoid going to court whenever possible.
With respect to his private clients, Brent focuses primarily on employee relations issues including a broad range of wrongful termination disputes — from harassment cases to workplace investigations. He regularly negotiates high-level contracts and advises on high level terminations. For his government clients, Brent provides extensive advice on open governance laws and regulatory compliance. An engaging speaker, Brent regularly conducts seminars for public and private employers on a wide variety of topics including harassment prevention, investigations and discrimination complaints.
Brent offers his clients a high level of personal attention and he is a natural problem solver. Every client has a unique culture and unlike attorneys who provide a "one-size-fits-all" strategy, Brent focuses on solutions that align with a client's specific needs and company environment. He works diligently to understand his clients' uniqueness and offers insightful solutions that preserve the integrity of the law, as well as the company culture. Brent's ability to understand and collaboratively partner with his clients, equips him to offer unparalleled advocacy for his clients.
EDUCATION
Brigham Young University, J. Reuben Clark Law School, Provo, Utah—J.D., summa cum laude, Order of the Coif, Executive Editor Brigham Young University Law Review
University of California, Irvine—Bachelor of Arts, English: magna cum laude
PROFESSIONAL ASSOCIATIONS
American Bar Association
State Bar of California
Orange County Bar Association
J. Reuben Clark Law Society of Orange County
Constitutional Rights Foundation
VOLUNTEER SUPPORT
Brent is actively engaged in supporting the community through non-profit organizations and charities. He served as President of the Constitutional Rights Foundation of Orange County and continues to chair its Law Day Committee which puts on educational programs for hundreds of high school students every year. He also served as President of the J. Reuben Clark Society of Orange County. Brent volunteers at multiple food banks, serves at various homeless shelters, and works closely with youth groups in his church helping oversee multiple congregations.
JUST FOR FUN
Brent has been married for even longer than he has been practicing law and has four children. He is an avid hiker, rock climber, runner, and yogi.
ILLUSTRATIVE PROFESSIONAL EXPERIENCE
Brent represents several educational institutions, public and private, both at the k-12 level as well as colleges and universities. He serves as General Counsel to several institutions, managing all of their litigation with a particular emphasis on labor and employment, regulatory compliance and open governance.
Private Employment Work
In his private employment practice, Brent represents small companies as well as multinational giants, and regularly defends harassment, discrimination and retaliation claims. He handles all manner of complex wage and hour disputes and regularly advises clients on how to disentangle themselves from such disputes. Far more impressive than the conflicts resolved and shown below, are the thousands of conflicts Brent has navigated to conclusion, without the need for formal disputes.
Successfully defended client through both trial and appeal on accusations of violating Constitutional prohibitions against spending public dollars for campaign purposes
Successfully defended through trial and appeal client accused of violating constitutional rights
Successfully defended numerous clients through trials and appeals involving wrongful termination claims
Successfully obtained workplace violence restraining orders
Successfully defended and settled class action wage and hour cases
Successfully defended employers and managers accused of workplace discrimination and harassment, with complete defense victories in each case
Successfully defended clients through administrative agency challenges to discrimination and harassment practices, with findings of no-fault
Successfully defended clients through administrative agency challenges to Unruh Act/public accommodations practices
Represented clients in innumerable harassment and discrimination investigations
Investigated sensitive harassment and discrimination allegations
Negotiated innumerable contracts involving employment issues, government procurement issues, and employee relations issues
Innumerable cases of representing clients whose employees were accused of sexual misconduct
Innumerable layoffs and reductions in force
Negotiated innumerable high-level executive agreements
Contact
949-752-2219
Areas of Focus
Education Law Defense
Employment Law Defense
Public Accommodations/Unruh Act Defense
"The significant problems we face in this life must be solved at a higher level of thinking than we were at when we created them."