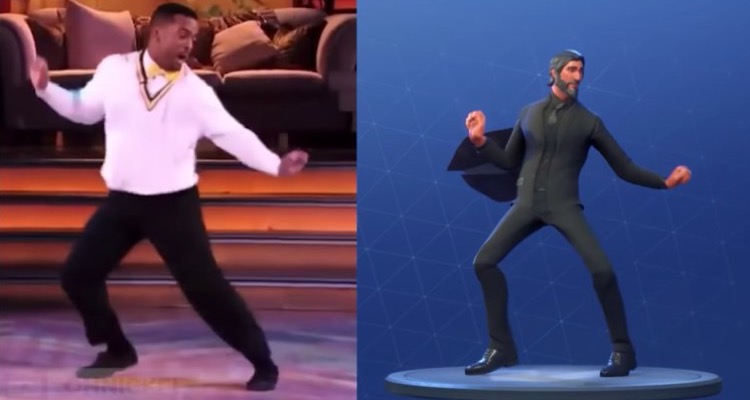 COPYRIGHT COMPLEXITIES: FRESH PRINCE OF BEL-AIR STAR ALFONSO RIBEIRO DENIED COPYRIGHT CLAIMS TO THE CARLTON DANCE
Posted: February 28, 2019 | News
"The Carlton" dance is iconic. But the U.S. Copyright Office says Fresh Prince of Bel-Air star Alfonso Ribeiro cannot copyright the dance move. The ruling was filed in one of two lawsuits the actor Alfonso Ribeiro has brought against video game makers whose characters and avatars perform "The Carlton" — a dance he popularized on the sitcom The Fresh Prince of Bel-Air.
"The Carlton" is one of more than 100 dances players can buy for their characters in the widely popular video game, Fortnite. At around $5 per dance, it has earned the game creators hundreds of millions of dollars, according to CBS News. Ribeiro claims that Epic Games has violated his pending copyright and right of publicity. He seeks injunctive relief and monetary damages in the United States District Court for the Central District of California.
Ribeiro isn't the only dancer to file such a lawsuit against Epic Games over its emotes. Russell Horning a.k.a. Backpack Kid has also sued over "The Floss" and rapper Terrence Ferguson a.k.a. 2 Milly has done the same regarding "Milly Rock." But do any of these plaintiffs own intellectual property rights in their dances? Can they?
Choreographic works are copyrightable, but the U.S. Copyright Office generally wants to see one of more of the following elements to grant a copyright:
Rhythmic movements of one or more dancers' bodies in a defined sequence and a defined spatial environment, such as a stage
A series of dance movements or patterns organized into an integrated, coherent, and expressive compositional whole
A story, theme, or abstract composition conveyed through movement
A presentation before an audience
A performance by skilled individuals
Musical or textual accompaniment
How long does a "series of dance movements" have to be to gain protection? There is no set number of steps, but it takes more than a few. In this case, the U.S. Copyright Office determined "the Carlton" represents a "simple dance routine" rather than a work of choreography.
Although his copyright claim did not fly, Ribeiro's right of publicity action could make waves. The right to publicity generally prevents the use of your name, image, likeness or other recognizable aspects by someone else for commercial gain without your permission. The argument that the Carlton Dance is highly associated with Ribeiro's persona is strong, since he has been performing it upon request for decades and he has not granted Epic Games permission to use it.
As the center of celebrity, California has strong right of publicity laws. State law requires that the court balance First Amendment interests with the right of publicity by determining whether "a product containing a celebrity's likeness is so transformed that it has become primarily the defendant's own expression rather than the celebrity's likeness."
A court is not bound by the recent copyright determination, but will likely take it into consideration. David L. Hecht, the attorney for Ribeiro, told The New York Times that he intended to ask the copyright office to reconsider its judgment. Hecht also represents Terrance Ferguson, aka the rapper 2 Milly, whose attempt to register the Milly Rock dance was also refused; Hecht will appeal that one too. The Associated Press reports a hearing on the motion to dismiss is scheduled for March 18, 2019.
The attorneys at North, Nash & Abendroth LLP have extensive experience litigating special intellectual property cases. If you have questions about whether a claim or potential claim you are facing could be subject to a copyright or trademark lawsuit, please contact us at (949) 752-2200.