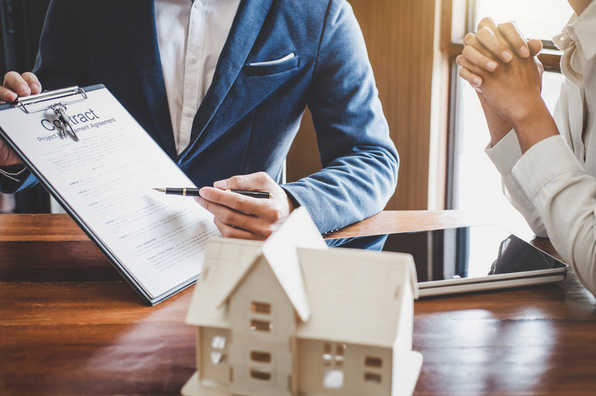 COVID-19 Eviction Moratorium Heading Back to the States
Posted: September 3, 2021 | News
Over the last 18 months, landlords have faced eviction moratoriums across the country, with each state imposing different restrictions and variations of the CDC mandates. Just last week, the United States Supreme Court amended these variations of the laws, ruling against the Biden Administration's COVID-19 residential eviction moratorium set to expire on October 3, 2021. In a 6-3 decision, the court stated that the Centers for Disease Control and Prevention had exceeded its authority and that any continuance must be authorized by Congress.
Last month, SCOTUS also struck down a section of New York State's "COVID-19 Emergency Eviction and Foreclosure Prevention Act of 2020." Under the law, pandemic-related eviction proceedings were not only prevented from moving forward, but tenants were allowed to provide self-certification of their economic hardship caused by COVID-19. This meant that landlords were not afforded the opportunity to object to the self-certification in court. Plaintiffs in the case argued against the constitutionality of the law, citing the denial of due process. In a 6-3 decision, the high court agreed, but also made clear that the ruling did not affect other portions of the Act or the "Tenant Safe Harbor Act."
Reacting to the recent rulings, the White House has urged local governments to take action to prevent future evictions due to pandemic hardship cases. What these recent new rulings mean for California is still to be determined. In a recent statement, Governor Gavin Newsom announced eviction moratoriums would continue in the state, pursuant to the bill he signed on June 28th that "provides state-wide eviction and foreclosure protections for many residential tenants and property owners suffering from economic hardship due to COVID-19."
Currently, California law prevents evictions of renters who file a hardship declaration unless a landlord has proof of income already on file that shows the tenant makes at least 130 percent of the median county income. In that instance, landlords are permitted to request further proof of income hardship, although it is unclear as to whether that is enough to challenge the stay of eviction proceedings.
One thing is clear, however. The recent rulings will likely encourage further constitutional challenges to state and local eviction moratorium laws. Landlords and real estate groups should seek local counsel to determine the impact in their state.
At North & Nash LLP, our attorneys are experienced in a wide range of real estate laws that affect both landlords and owners. We can help you navigate the continually changing laws that directly impact your business, so please reach out to us at 949-752-2200.
Author: Partners at North & Nash LLP
Additional Sources:
https://www.reuters.com/world/us/white-house-calls-urgent-action-prevent-evictions-after-supreme-court-decision-2021-08-27/
https://www.jdsupra.com/legalnews/supreme-court-strikes-key-provision-of-2717125/
https://www.newsweek.com/gavin-newsom-eviction-moratorium-california-supreme-court-decision-1623553