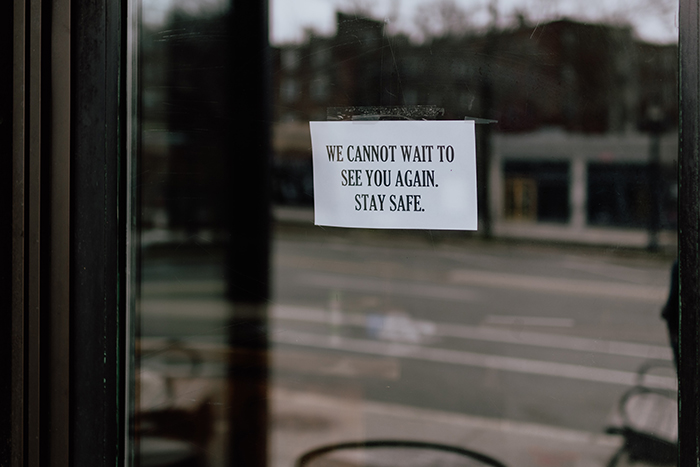 IS MY BUSINESS "ESSENTIAL" AND CAN IT STAY OPEN?
Posted: April 20, 2020 | News
GUIDANCE FOR DETERMINNG WHETHER YOUR BUSINESS IS "ESSENTIAL OR CRITICAL" UNDER EXECUTIVE ORDERS RELATED TO CORONAVIRUS
Upon the onset of the novel coronavirus disease (COVID-19), California city, county and state officials have been leaders in issuing executive orders designed to slow the pandemic and prevent overcrowding of hospitals.
On March 19, 2020, California Governor Gavin Newsome issued Executive Order N-33-20 mandating that all California residents "stay home or at their place of residence except as needed to maintain continuity of operations of the federal critical infrastructures," as outlined by the Cybersecurity and Infrastructure Security Agency ("CISA"), a federal agency overseen by the Department of Homeland Security, and additional sectors as the State Public Health Officer may designate as critical to protect health and well-being of California residents.
Enforceable: Order became effective the day Governor Newsom issued the order, March 19, 2020, and remains in place until further notice. The Order is enforceable under California law. Individuals who violate the Order can be prosecuted for a misdemeanor offense and, if found guilty, receive fines, imprisonment, or both. The Order provides that it "shall be enforceable pursuant to California law, including, but not limited to, Government Code section 8665. (See Cal. Govt. Code § 8665).[1] Governor Newsom, however, stressed that "social pressure" would push people to "self-regulate" their behavior and abide by the Executive Order.[2] A spokeswoman for the California Highway Patrol also stated that "[t]he [G]overnor is not asking law enforcement to enforce the statewide stay-at-home order."[3] Numerous sheriff's offices have also stated that their departments did not plan on making arrests to enforce stay-at-home orders.[4]
In accordance with that Executive Order, the State Public Health Officer designated a list of 13 "Essential Critical Infrastructure Workers." California also issued guidance in the form of frequently asked questions. Employers should bear in mind that certain Counties, such as Los Angeles, Sacramento, San Francisco, Orange, San Jose, Santa Clara have issued their own stay-at-home orders that differ from the statewide order in various respects.
Despite the strict language in the Order, the governor's office released guidance concurrent with the Order explaining that it does not entirely restrict the movements of individuals in California. The governor's website, for example, states that Order still permits people in California to leave their house "to get food, care for a relative or friend, get necessary health care, or go to an essential job." Additionally, Governor Newsom explained at his press conference announcing the Order that people would still be able to walk their dogs and take their kids outside, subject to social-distancing standards. Governor Newsom also discussed that he does not intend to arrest and prosecute individuals for violating the Order, but rather that this Order serves to recognize a "social contract" that there is a "need to do more and meet this moment" and to create "social pressure" to "encourage people to do the right thing."
Two categories of businesses: California businesses fall into two categories under the Order:
Non-Critical Businesses. Businesses that are not part of the critical infrastructure sectors (as set forth in CISA's guidance and the State Public Health Officer's list), may not require or request their employees report to the workplace in violation of the Executive Order.
"Critical Infrastructure Sectors" Exemption. Businesses or entities that must continue to operate in order to "maintain continuity of operations of the federal critical infrastructure sectors" as outlined by CISA are exempt from this Order.
Sectors. The Public Health Officer's designation includes sectors, and each is long list of specific "Essential Workforce" persons. At first glance, the Executive Order's description of broad "sectors" to specify what businesses may operate and which may close, appears to expand the tighter restrictions of some city and county orders. On closer read, however, the Order does not purport to exempt all workers who may fall within these sectors. Rather, the Order exempts only "individuals needed to maintain a continuity of operations of the federal critical infrastructure sectors." Which employees are needed to maintain "continuity of operations" is given some definition in the lists of "essential workforce" under each sector, and guidance continues to roll out. But to be sure, the Order provides more flexibility for businesses to consider whether to continue operating than did the previously issued orders.
What about the city and county orders? Are they superseded by the statewide Executive Order? Several cities and counties have taken the position that their executive orders that pre-dated the statewide Executive Order are "complementary" to the Executive Order. San Francisco, for example, insists that its order remains valid despite the Executive Order. However, Governor Newsom, in a March 21, 2020 press conference, stated that the Executive Order now controls to the extent that there are conflicts between the local orders and the Executive Order.[5] In simple terms, Governor Newsom's position seems clearly to be that,, no matter what a city or county has ordered, the statewide is the one to follow if there is a conflict between them or in doubt.
State health officials, on March 20, 2020, issued a statement that "[t]his is a statewide order. Depending on the conditions in their area, local officials may enforce stricter public health orders. But they may not loosen the state's order." The next day, the statement was changed to the very different: "[t]his is a statewide order." Notably, however, the statement did not expressly state that the statewide order superseded local and county orders.
A brief overview of the Executive Order and the list of Essential Critical Infrastructure Workers follows
The Sectors include:
Healthcare/Public Health Sector
This includes health care providers and caregivers, hospital and laboratory personnel, workers in other medical facilities, manufacturers, technicians, and distributors of medical equipment, behavioral health workers supporting veterinary hospitals and clinics, and others.
Emergency Services Sector
Includes highly skilled, trained personnel, along with physical and cyber resources, that provide a wide range of emergency services, such as city police and fire stations, sheriff's offices. Also included is the Department of Defense, police and fire stations, and private sector resources, such as industrial fire departments, private sector security, and private emergency medical services providers.
Food and Agriculture Sectors
Includes workers supporting groceries, pharmacies, and other retail that sell food and beverages, convenience stores, liquor stores that sell food, company cafeterias, and more.
Energy Sectors
Includes workers who maintain electric power, refinery workers, workers who maintain natural and propane gas.
Water and Wastewater Sector
Includes staff at water authorities and wastewater treatment facilities.
Transportation and Logistics
Includes aircraft, airports, commercial and recreational aircraft and related aviation support services, mass transit, postal and shipping carriers, mail services, maritime transportations, etc.
Communications and Information Technology Sector
Includes the IT sector, communications systems technicians, cable service, radio and television broadcasting, reporters, studio technicians, engineers, etc.
Community-based Government Operations and Essential Functions
Includes critical government workers, the courts (consistent with guidance released by the California Chief Justice), workers to ensure continuity of building functions, security staff, workers and instructors supporting academies and training facilities, and courses for the purpose of graduating students that comprise the essential workforce, construction workers, commercial retail stores that supply essential sectors. This also includes convenience stores, pet supply stores, auto supplies and repair, hardware and home improvement, workers supporting the entertainment industries and studios (provided they follow Covid-19 public health guidance and social distancing), faith-based services that are provided through streaming or other technology, laundromats and laundry services, and workers at animal care facilities.
Critical Manufacturing Sector
Includes workers necessary for the manufacturing of materials and products needed for medical supply chains, transportation, energy, communications, food and agriculture, chemical manufacturing, nuclear facilities, the operation of dams, water and wastewater treatment, emergency services and the defense industrial base.
Hazardous Materials Sector
Includes workers at nuclear facilities, workers managing medical waste, and workers at laboratories processing test kits, etc.
Financial Services Sector
Includes workers at banks and other financial institutions who are necessary to provide consumer access to banking and lending services, armored cash carriers, workers needed to process and maintain systems for processing financial transactions and series (wholesale funding insurance services and capital markets' activities).
Chemical Sector
Includes workers supporting the chemical and industrial gas supply chains, workers at chemical manufacturing plants, workers in laboratories, workers supporting the safe transporting of chemicals (tank truck-cleaning facilities), workers supporting the production of protective cleaning and medial solutions, personal protective equipment, etc.
Defense Industrial Base Sector
Includes workers who support the essential services required to meet national security commitments to the federal government and U.S. Military and personnel working for companies under contract to the Department of Defense.
IF YOU HAVE QUESTIONS ABOUT HOW ANY EXECUTIVE ORDERS AFFECT YOUR BUSINESS, PLEASE CONTACTS US FOR GUIDANCE. THE ATTORNEYS AT NORTH, NASH & ABENDROTH LLP ARE HIGHLY EXPERIENCED IN COUNSELING BUSINESSES AND LITIGATING DISPUTES.
Author: North, Nash & Abendroth's Attorney and Partner, Douglas W. Abendroth
---