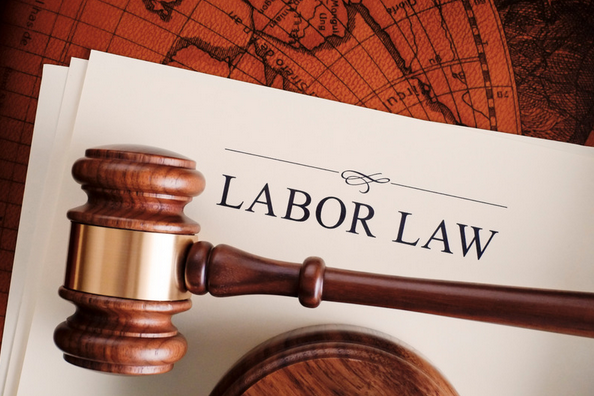 New California Meal and Break Law and What it Means for Employers
Posted: September 1, 2021 | News
The California Supreme Court recently ruled in favor of a new compensation formula for non-compliant break and rest periods that has a direct impact on employers with non-exempt employees. In the July 15, 2021 decision, the court unanimously agreed employers must pay employees meal or rest period premiums, at the "regular rate of pay" as defined by the California Labor Code. In other words, employers are now required to pay at a rate that includes base pay, plus non-discretionary wages such as bonus pay, and similar to that of overtime pay.
The issue stems from "Labor Code 8 226.7(c)" which states that "if an employer fails to provide an employee a meal or rest or recovery period in accordance with a state law…the employer shall pay the employee one additional hour of pay at the employee's regular rate of compensation for each workday that the meal or rest or recovery period is not provided." Confusion over this issue has been building over the last several years due to the unclear definition of "regular rate of pay." Employers have interpreted this to mean "base pay," not including bonus pay.
Employees on the other hand have brought legal challenges arguing that break pay premiums should be treated as overtime wages. Until the recent Supreme Court ruling, lower courts interpreted the law to mean "base wages" as opposed to "regular rate of pay." This was until "Ferra vs. Loews Hollywood Hotel LLC." In this landmark case, a bartender who had been employed by the hotel brought a class action lawsuit against her former employer, arguing that her rest break premiums should have included non-discretionary incentive payments (i.e., "regular rate of pay"). While Loews had a policy of paying an hour of premium pay for non-compliant meal periods and rest breaks, they did so at the base pay or the "regular rate of compensation" pursuant to "Labor Code 510 (a)."
Ultimately, the California Supreme Court did not see a clear distinction between the terms "regular rate of pay" and "regular rate of compensation," and ruled in favor of the plaintiff. The judgment was also applied retroactively, adding an additional burden to California employers who could face potential liability for underpaying employees' rest and meal period premiums for up to four years.
The implications of this recent decision are significant. Employers will be required to rethink their compensation model as a result and are likely to see a rise in class action and private lawsuits. It is crucial for businesses to have a clear understanding of their company policy in relation to the new California law and consider consulting experienced legal counsel for advice.
At North & Nash LLP, our attorneys are equipped to help employers navigate the complex issues arising from new labor laws and regulations. We counsel businesses on a wide variety of legal issues including employment and labor law defense. Please reach out to us at 949-752-2200 for assistance.
Author: Partners at North & Nash LLP