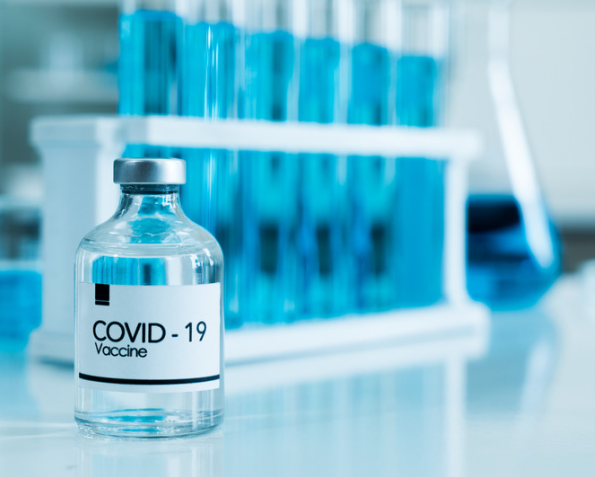 The Vaccine Mandate
Posted: August 24, 2021 | News
Legal Standing or Infringement of Rights
Earlier this month, the Los Angeles Board of Supervisors unanimously ratified an executive order by Chair Hilda Solis, requiring all County employees be fully vaccinated by October 1, 2021, with exemptions for medical and religious reasons. The City of Los Angeles followed suit this week, passing an ordinance mandating COVID-19 vaccinations for all city employees by October 5th, except those with medical or religious exemptions. Any exempt employees would then be required to submit to regular testing and show proof of a negative result.
Los Angeles is not alone. Similar mandates are emerging in states and large cities like New York, Virginia, San Francisco, and Pasadena. In the case of San Francisco and Pasadena, the cities linked their decision to the U.S. Food and Drug Administration's anticipated formal approval of the Pfizer COVID-19 vaccine, that had been under emergency authorization.
While government officials around the country enact laws and ordinances to handle the issue of vaccines, legal challenges are mounting in the courts. Opponents of the mandates cite the infringement on individual rights and religious liberty as grounds for rejecting new requirements.
Courts are looking to legal precedents to navigate the issue, such as the case of Jacobson vs. Massachusetts, in which the United States Supreme Court upheld states' authority in a 7-2 decision to require citizens to be vaccinated to fight communicable diseases (in this case smallpox). The case originated from a Massachusetts law passed in 1902, giving ​​city health boards the latitude to enforce mandatory, free vaccination for adults over 21 years of age.
As of today, the courts have tended to reject challenges to the vaccine mandates. In Indiana, U.S. District Court Judge Damon Leichty refused to block Indiana University's vaccination requirement. Similarly, U.S. District Judge Lynn Hughes of Texas dismissed a lawsuit brought by hospital employees against Houston Methodist Hospital. In a five-page decision, Hughes stated that the hospital was "trying to do their business of saving lives without giving them the COVID-19 virus," while also noting the lead plaintiff in the case "can freely choose to accept or refuse a Covid-19 vaccine, however if she refuses, she will simply need to work somewhere else."
Furthermore, the U.S. Equal Employment Opportunity Commission issued a statement earlier this year that said federal law does allow private employers to require employees to be vaccinated, with the stipulation that there are exceptions for disabilities and religious beliefs.
Implications for employers are significant. The recent decisions appear to give private businesses the latitude to compel workers to be vaccinated with certain restrictions. According to the EEO, "Federal EEO laws do not prevent an employer from requiring all employees physically entering the workplace to be vaccinated for COVID-19, so long as employers comply with the reasonable accommodation provisions of the ADA [Americans with Disabilities Act] and Title VII of the Civil Rights Act of 1964 and other EEO considerations."
Laws and mandates regarding vaccinations are rapidly evolving. To understand your rights as an employer, we recommend you seek experienced legal advice and counsel.
The attorneys at North & Nash LLP are equipped to guide employers through the ever-changing laws that directly affect the daily operations of your business. For questions or advice on how these laws affect your business, please reach out to us at 949-752-2200.
Author: Partners at North & Nash LLP

Additional Sources:https://www.reuters.com/business/healthcare-pharmaceuticals/judge-tosses-houston-hospital-workers-lawsuit-over-vaccine-requirement-2021-06-13/
https://abc7.com/vaccine-mandate-los-angeles-city-council-employees-covid-19/10959917/
https://abc7.com/los-angeles-county-workers-vaccine-requirements-proof/10930813/
https://www.shrm.org/resourcesandtools/legal-and-compliance/state-and-local-updates/pages/more-states-and-cities-require-workers-to-get-covid-19-vaccines.aspx