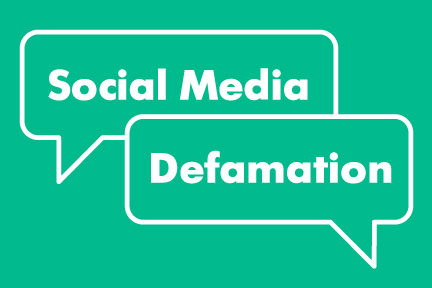 Posted: June 15, 2018 |
A recent decision of the California Second District Court of Appeal clarified an unresolved issue in California's anti-SLAPP law. (Cal. Code Civ. Proc. §425.16.) A special anti-SLAPP motion to strike (i.e., dismiss) is a procedural device in California. The statute allows the defendant to file a special motion to strike a complaint filed against him or her based on an "act in furtherance of [his/her] right of petition or free speech under the United States or California Constitution in connection with a public issue." (Cal. Code Civ. Proc. §425.16.) If a court rules in your favor, it will dismiss the plaintiff's case early in the litigation and award you attorneys' fees and court costs. A successful motion can obviate spending many thousands of dollars in defense costs if the case lacks merit.
---
Posted: April 3, 2018 |
Do you ever wonder why TV shows and movies typically substitute fictional names for well-known actual brand names like "Coke", "American Airlines," "BMW," "New York Yankees? This is primarily because studio lawyers are extremely cautious about infringing a trademark or dealing with the hassle of a complaining trademark owner. They know that federally registered marks are protected by the federal Lanham Act, which affords robust remedies for infringement. Lawyers for producers, studios, and networks have long steered clear of even remote trademark infringement claims, arising from unauthorized use of most brand names in expressive works such as TV shows and movies.
---
Posted: March 15, 2018 |
All owners of copyrightable content should be watching closely Fourth Estate Public Benefit Corp. v. Wall-Street.com LLC ("Fourth Estate"). This is a case filed in Florida and now progressing through the federal appeals court, with a cert. petition having been filed with the U.S. Supreme Court ("SCOTUS"). The case raises procedural issues under the Act that are of crucial significance to copyright owners who want to enforce their rights promptly in any appropriate court. SCOTUS may clarify.
---
Posted: February 1, 2018 | Tips
In previous posts we looked at recent FTC disclosure requirements for influencer agreements. Today we take another dip into this timely topic: what elements should be in an influencer contract and how do you make the relationship between brand and influencer successful?
---
Posted: January 3, 2018 | Tips
THE FTC IS WATCHING YOUR USE OF SOCIAL MEDIA AND MAY ENFORCE COMPLIANCE WITH ENDORSEMENT AND DISCLOSURE GUIDELINES.
If your company's brand uses social media "influencers," did you know that the Federal Trade Commission ("FTC") pays close attention to influencer-based marketing and is paying attention to whether you comply with its "guidelines"?
---